Recycling Compliance

Construction diverts tremendous amounts of waste away from landfills with the help of our Roll-off Containers. With the help of its sister company JKS Ventures, D&P sorts all materials placed in the container and recycles everything possible.  We take the initiative on C&D recycling to the next level by collecting ferrous and non-ferrous metals as well as sending all concrete to a sister company that crushes all concrete to make a variety of stone products for reuse. By diverting waste away from landfills D and P Construction seeks to promote the reuse and recycling of goods throughout our communities.
D and P Construction (D&P) is committed to environmental best practices and sustainability and recycling compliance.
Concrete Washout Compliance
D&P is ready to handle your Concrete Washout.
In 1972 The Clean Water Act was created in order to safeguard the waters of the United States. Under The CWA The EPA has set the standards for wastewater in the construction industry. A consequence of the Act is the need to manage the disposal of solid and liquid waste from Ready-Mix concrete. When the concrete has been used the equipment involved must be rinsed with water. This wash water refereed to as concrete washout is alkaline and contains high levels of chromium which can leach into the ground and contaminate groundwater. Because the liquid is alkaline any washout that reaches a storm drain can effect the area Ph and harm wildlife. The solidifying concrete also represents a problem as it can clog drains. Whether a Ready-Mix Truck or Manual equipment is used a designated location for this wastewater is required. Toward this end D&P Offers our 10 yard washout dumpsters.
Stops both solid and liquid waste from contaminating nearby land and water.
Satisfy EPA and local regulations.
Comes with a plastic liner for ease of disposal.
Links: Summary of the Clean Water Act, Concrete Washout Fact Sheet
Soil Compliance
D&P Can Handle Your Dirt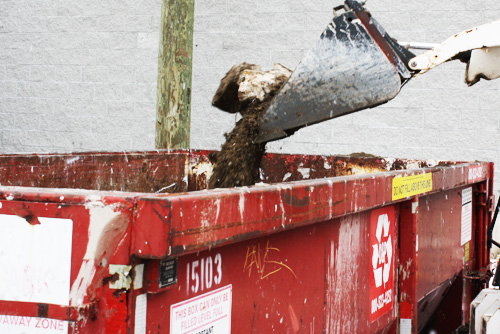 On August 27, 2012 the EPA modified the regulations concerning the recycling or disposal of dirt and other soil materials.  Any loads being dumped now require inspection for a variety of contaminants. As a result all loads now require an inspection as well as paperwork before they can be accepted by JKS Ventures or D&P Construction. All soil loads from residential property can be inspected at the yard. However the customer must fill our a 662 form found below. All commercial property requires a 663 form, also found below, to be filled out by a Licensed Professional Engineer or Licensed Professional Geologist.
D&P Cannot accept contaminated soil. Call and we can help you transport your material to a State certified dump which can.
Contaminants include certain metal content, BTEX (Gasoline, Kerosine, Oil, Etc.).
The ph rating of the soil can also cause it to be classified contaminated.
There is a $25.00 fee to test a load. We test the ph rating, BTEX, and send out to a lab for metal content.
Soil from commercial property requires a Licensed Professional Engineer or Geologist to come out to the site and test before any material can be accepted.
We encourage you to contact us if you will need to dispose of dirt.
EPA Residential Dirt Form – 662 Form
Recycling Reporting Compliance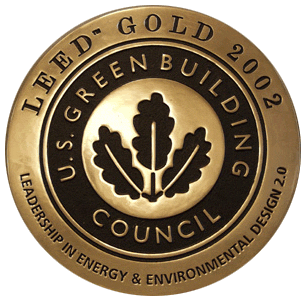 LEED Reporting
LEED (Leadership in Energy and Environmental Design) is a voluntary program designed to help contractors transform the way buildings, homes, and communities are built. Participation in the voluntary LEED process brings multiple benefits. LEED provides the tools owners and operators need to immediately impact their bottom line and performance, as well as create healthier indoor spaces for occupants. LEED also helps companies qualify for many tax rebates, zoning allowances and other incentives. LEED participation requires regular reporting of recycling and landfill accounting. D&P is already providing these reports for many companies. Simply mention LEEDs when you place any order and D&P will get you the records you need.
City of Chicago Reporting
The Chicago Department of Public Health promotes the responsible separation and recycling of construction and demolition (C&D) in order to help contractors save on disposal fees and protect the environment. The Construction and Demolition Site Waste Recycling Ordinance was passed in order to fulfill these goals. The Ordinance holds that contractors must recycle at least 50% of non-contaminated materials, measured by weight, produced on a job site. Contractors working in the City of Chicago must keep records of C&D debris produced on the site and submit a Recycling Compliance Form to the Department of Public Health at the end of the project showing that 50% of the material was recycled. D&P Construction is ready to assist with these requirements. Its sister company already recycles more than 75% of the materials it takes in and D&P has already produced these reports for hundreds of jobs. All you need to do is ask when placing your box order and D&P can begin tracking for your job.
This requirement applies to any job permitted after January 1st, 2007 that fulfills any of these criteria.
A non-residential building with a total square footage of 4,000 or more
Any rehabilitation of a building that will require a certificate of occupancy to be issued from the department of buildings
City of Chicago C&D Recycling Page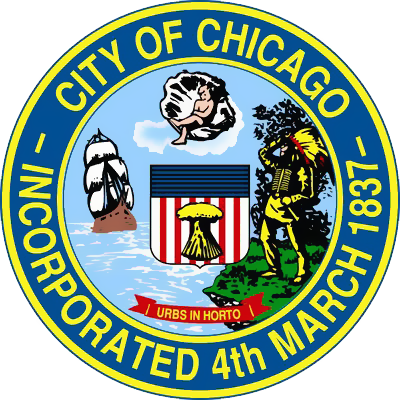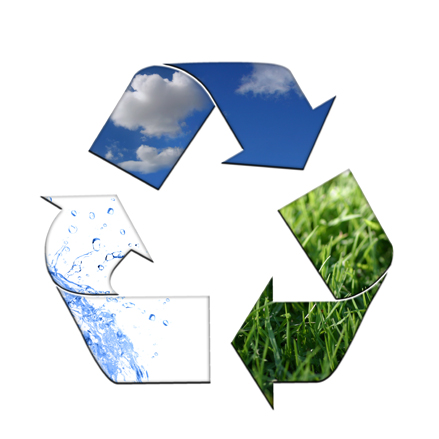 Municipality Reporting
In 2005 the City of Chicago passed a C&D recycling ordinance which mandated the recycling and tracking of debris. Since then other municipalities have passed similar rules. So far The Village of Northbrook, The Village of Winnetka, The Village of Grayslake, and The City of Highland Park all have ordinances mandating a minimum of 50% recycled C&D waste. Then in July of 2012 The Cook County, Ill., Board of Commissioners passed The Demolition Debris Diversion ordinance requiring 70% of all C&D debris for all demolition projects.  The only buildings free of the requirement are sheds and garages.
This trend is likely to continue adding more cities and counties to the list and D&P is ready to produce the required recycling logs for any. The same expertise that D&P built from years of working with the City of Chicago can help you with any area you work in.
Corporate Reporting
Winning a bid for a large project can be a great boon for any contractor. However there are greater demands that these projects can place on a company. Many large corporations and retail giants want to see that their projects are recycling as much as possible. The same reports D&P produces for the various municipalities will also satisfy the needs of your client. Just call D&P and let them know what you need as early in the project as possible.